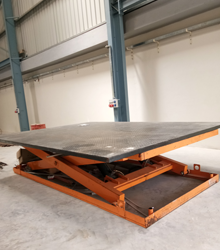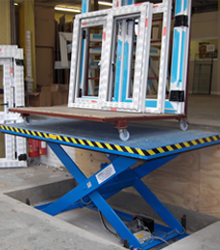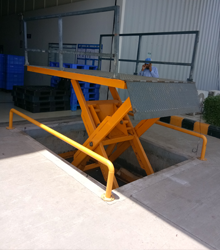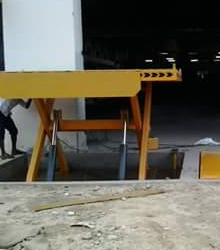 Pit Mounted Lift Table is designed to cater to endless material handling applications. At Patel Lifting Solutions, we offer a superior quality that goes a long way. Ensuring full safety and durability, our Pit Mounted Lift tables offers an excellent performance in areas of work like Logistic operations, industrial construction, distribution network work and more.
Our Pit Mounted Lift table comes with a load capacity of up to 250 to 6000 kg, anti-slip design and mild steel material to give it a premium look. Our Pit Mounted Lift tables designed by industry experts are highly treasured due to their robustness, excellent strength and cost effectiveness (keeping the maintenance cost to the minimum).
We aim at providing quality pit mounted lift tables at unbeatable prices while maintaining the apt quality as desired by the customers. We make sure to take into consideration all the needs of the client and hence we have custom-made equipments as well.